According to the Purdue University-CME Group, U.S. farmer's sentiment dropped in September — the second month in a row — with the Ag Economy Barometer falling 9 points to 106. The result was driven by producer concerns about current conditions and future prospects. Specifically, farmers cited weakening crop prices coupled with high production costs and interest rates. The Index of Current Conditions fell 10 points as did the the Future Expectations Index, reaching 98 and 109 respectively.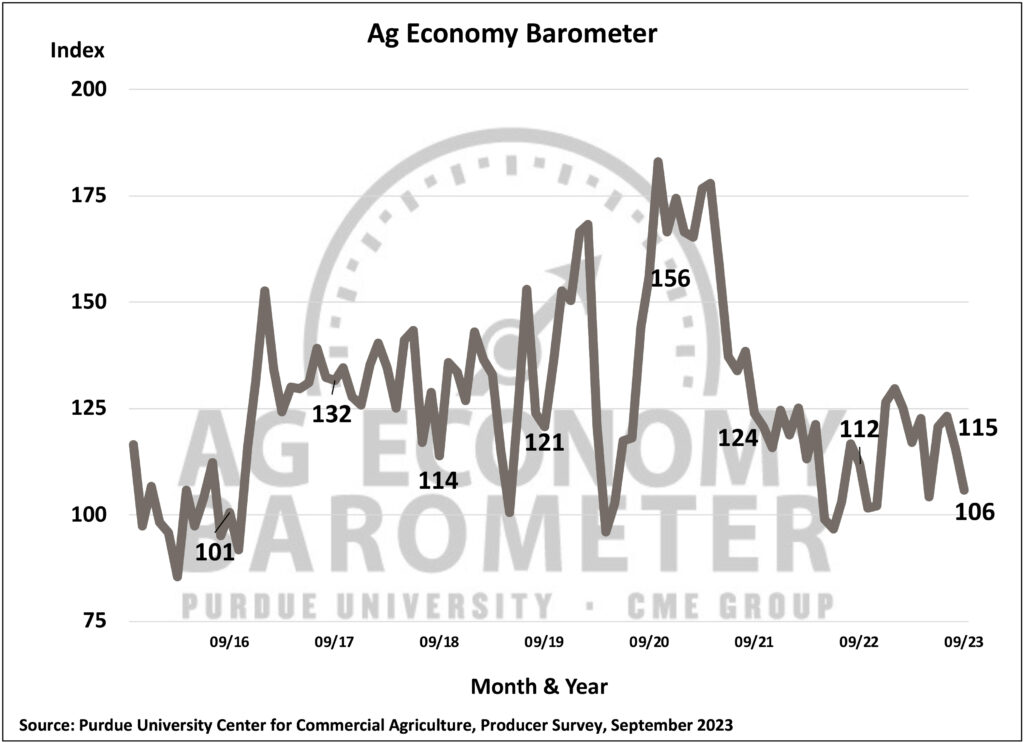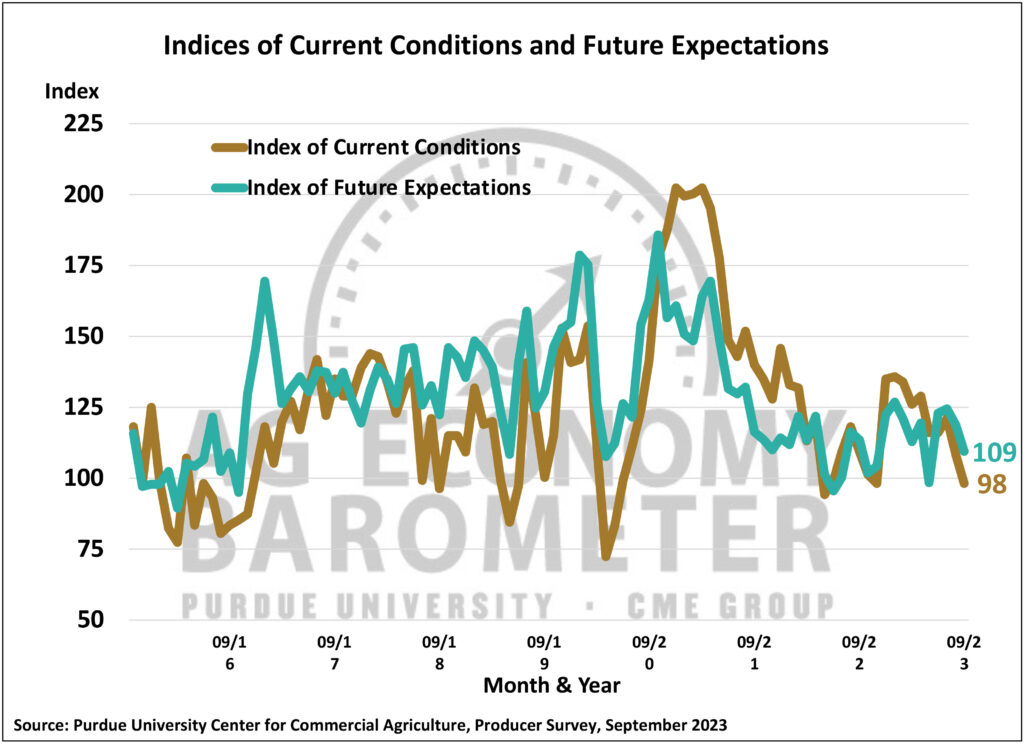 Despite the continued decline in sentiment, the Farm Financial Performance Index remained unchanged from August, with a reading of 86. Nonetheless, fewer producers said they expect financial performance to be about the same as last year — a shift in the responses to the question that determines the index.
The Farm Capital Investment Index saw a small increase to 39 from 37 in August due to a small rise in the percentage of farmers saying now is a good time to make investments. Those with such optimism say it is due to strong cash flows on their farm operations. However, 75% of respondents maintained that now is a bad time for large investments, citing high machinery and new construction costs as well as rising interest rates. Interest rates were the key reason for pessimism among 40% of producers — up from 35% in August and 14% from when the question was first asked in July 2022.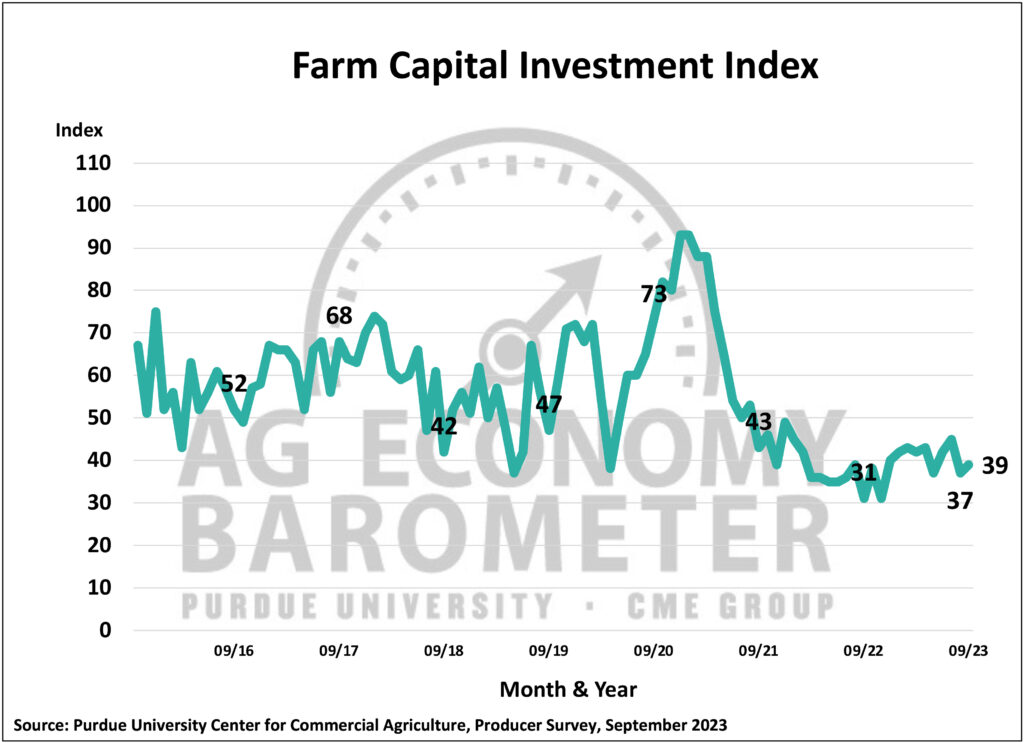 Among the top concerns for producers in the coming year are high input costs, with nearly 33% saying it's their biggest concern. Interest rates were chosen by 25% of respondents, and 22% of farmers cited lower crop and/or livestock prices — up from 16% at the beginning of the year.
---