According to the Purdue University-CME Group, U.S. farmer's sentiment dropped, with the Ag Economy Barometer dipping 8 points to 115 The result was driven by weaker perceptions among producers of current conditions on their farms as well as across the U.S. agriculture industry. The Index of Current Conditions fell 13 points to 108, and the Future Expectations Index also dropped from July's 124 to 119.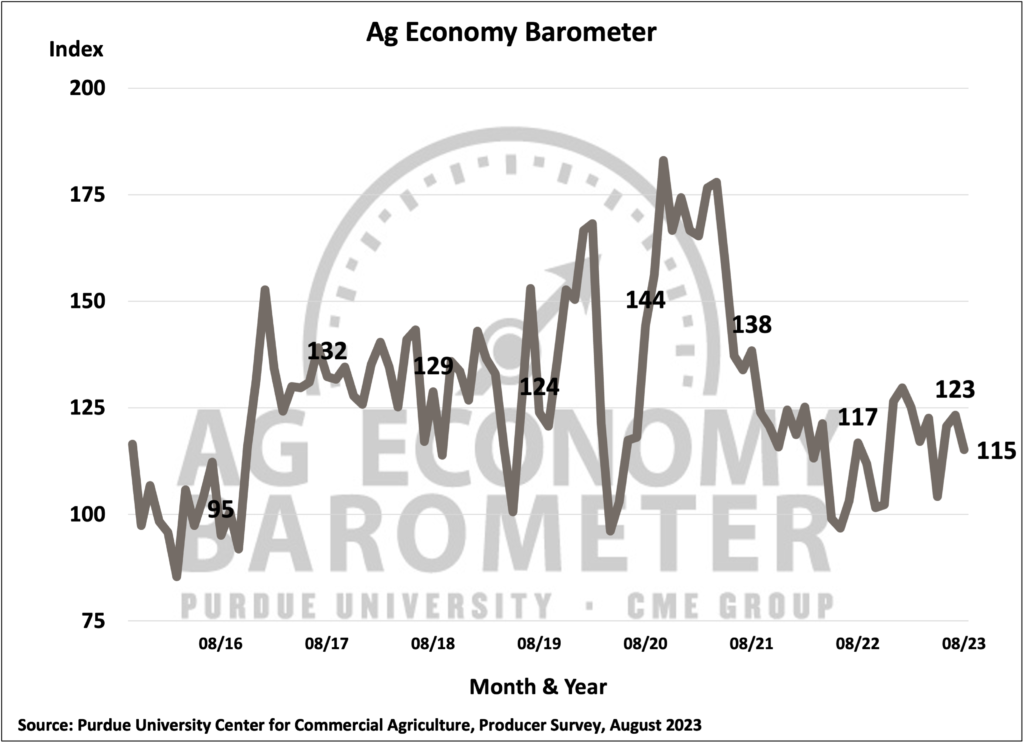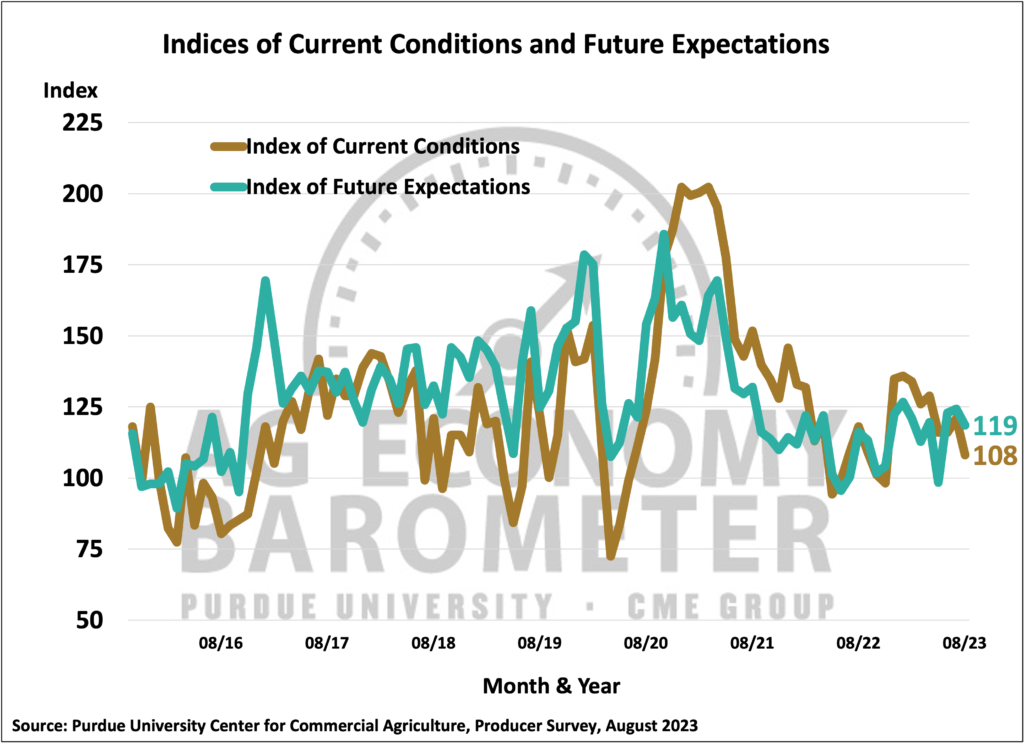 Despite the weakening sentiment, the Farm Financial Performance Index dropped only a single point to a reading of 86. Nonetheless, producers' view of farm financial conditions were weaker year-over-year, when the index stood at 99. Weaker sentiment did translate into a decline in the Farm Capital Investment Index, which fell 8 points to 37. Survey respondents with a negative view of the investment climate cited the increase in prices for farm machinery and new construction along with rising interest rates as the primary reasons for their negative perspective. More than half of producers (60%) said they expect interest rates to rise in the coming year.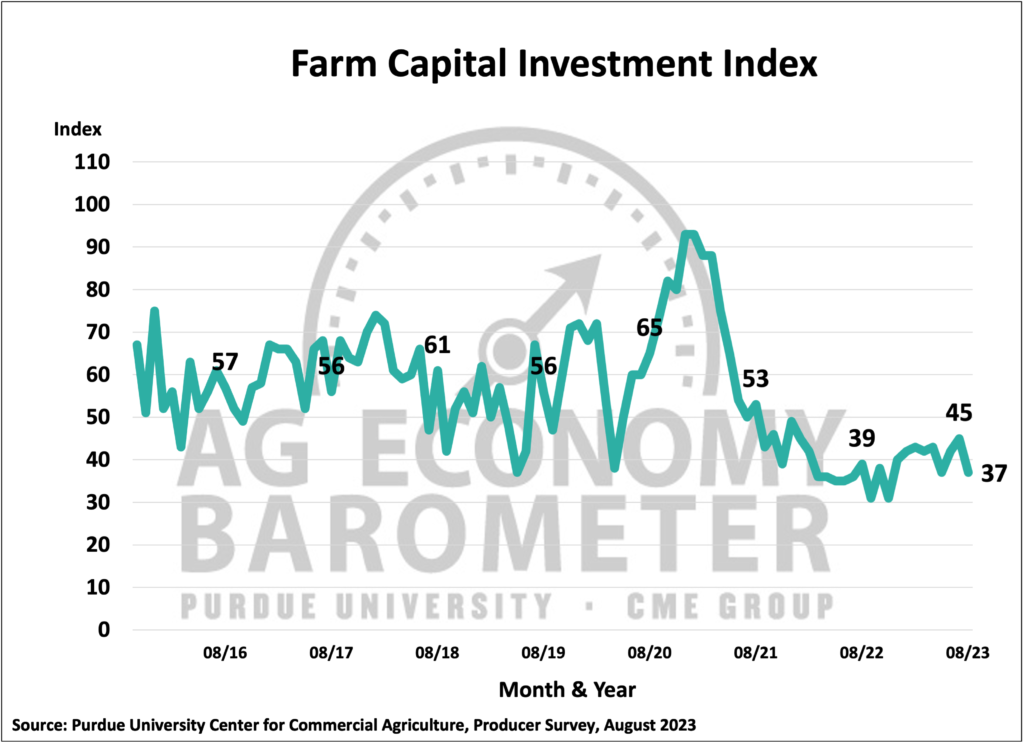 Top concerns among producers for the next 12 months continue to be higher input prices (34% of respondents) and rising interest rates (24% of respondents). Despite significant weakening of crop prices over the summer, declining commodity prices ranked third among producer's concerns (20% of respondents).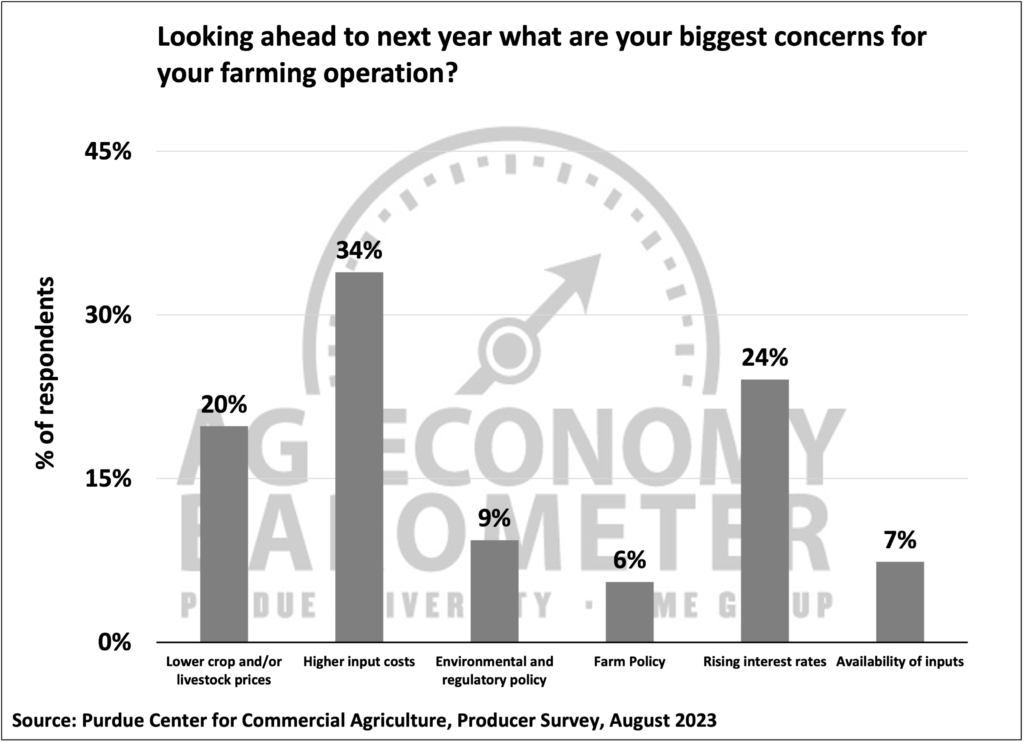 ---