The latest episode of On the Record is now available! In this week's program we look at the impact Sinclair Tractor's record online auction had on the market. In the Technology Corner Jack Zemlicka talks with Owen Palm of 21st Century Equipment about a shift to precision specialization in dealerships. A number of manufacturers and dealers reported their latest earnings this month, including: AGCO, CNH Industrial, Kubota, Buhler Industries and Rocky Mountain Dealerships. And we discuss the possibility of a record setting corn yield this year.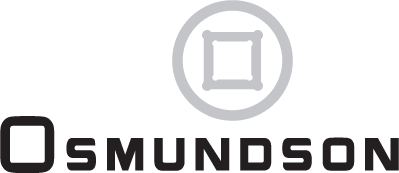 On the Record is brought to you by Osumundson.
From our made in America steel to our made in America process, we are proud to stamp Made in the USA on every part we manufacture. Osmundson blades use a boron based steel grade exclusively designed for quality, durability and impact resistance throughout the life of the part. Each raw element and steel chemistry is carefully measured, analyzed and calculated to ensure consistency 100% of the time. We use United States steel, which sets the standard for quality, performance and innovation that the rest of the world continues to follow. Our blades are put to the test in every field condition in every continent of the world. Our vast variety of sizes, shapes and thicknesses meet and exceed the specific needs of each end user. The Osmundson blade is committed to manufacturing with strength, pride and innovation. Visit www.osmundson.com.
On the Record is now available as a podcast! We encourage you to subscribe in iTunes, the Google Play Store, Soundcloud, Stitcher Radio and TuneIn Radio. Or if you have another app you use for listening to podcasts, let us know and we'll make an effort to get it listed there as well.
We're interested in getting your feedback. Please feel free to send along any suggestions or story ideas. You can send comments to kschmidt@lessitermedia.com.
Sinclair Tractor Creates Auction Buzz
At the end of June, Sinclair Tractor, a 16-store John Deere dealership in Iowa, held an auction that created a buzz throughout the industry. The no-reserve auction was held completely online and included 74 combines, many of them late model, lower hour units. Owner Bob Sinclair says it was the largest auction the dealership has ever had. The auction was hosted by Sullivan Auctioneers, and ahead of the event Dan Sullivan was quoted as saying it would be one of the largest auctions the company will hold this year.
Sinclair says all the equipment came from the dealership's inventory across its 16 stores, and none of it was on consignment from customers. The combines that were up for sale alone sold for over $9.3 million. In all, Sinclair says the auction brought in just shy of $20 million.
The auction cut Sinclair Tractor's used combine and harvest equipment inventory by about 80% and the rest of its used equipment inventory by about 25%, Sinclair says. Only about a quarter of the equipment sold stayed within Sinclair's sales territory. The auction saw bidders from 46 states and 7 countries. On average, each item had 29 bidders and an average of 295 bids, he says.
Iron Comps data shows the average combine sale price rose in June and July 2020 compared to 2019's averages. At the same time, average separator hours on those combines sold went down, which is to be expected, says Kyle McMahon, founder and CEO of TractorZoom and Iron Comps.
He says, "What we think Sinclair did right at the time was, even though they had so much inventory, they didn't necessarily flood the market because they brought a different asset class to market, something that the market's never seen, which was much lower hour combines."
Dealers on the Move
This week's Dealers on the Move include Atlas Equipment and True North Equipment. Atlas Equipment, based in Marietta, Ga., has added the Massey Ferguson and Hesston equipment lines to its offerings at its Calhoun, Ga., location.
True North Equipment, a North Dakota John Deere dealer, has purchased a 60,000 square foot building and property in Grand Forks, N.D. that will act as a central location for receiving, assembling and preparing new equipment as well as reconditioning incoming used equipment.
Shifting to Precision Specialization vs. Generalization
Precision farming specialists are often called upon to be versatile, adaptable problem-solvers. But as the next generation of decision-maker moves into farm management roles, dealerships are also transitioning how they meet the evolving expectations of customers.
With farmers increasingly focused on understanding and capitalizing on ag tech investments, some dealerships are rethinking their sales, service and parts strategy. 21st Century Equipment, a 16-store John Deere dealership based in Nebraska, has adopted a more specialized approach to its sales process.
While salespeople have tended to be generalists, CEO Owen Palm explains that the dealership created product specialist positions which are entry level opportunities, typically for recent college graduates, that focus on specific products.
"I think there's going to be a lot more cross-functional collaboration between the departments, in the sales process or just generally serving that customer. As this equipment is getting more and more technology, or let's say as this equipment is getting more sophisticated due to technology that's embedded into it, we're definitely having to move to a new position that we've created called a product specialist. We may have a product specialist for self-propelled forage harvesters. We have a sprayer specialist. We have a seeding specialist because all of all of these various implements are getting so complex and are evolving so quickly that the sales team has got to have a specialist in-house that they can rely on for demonstrations, for clinics and for just a general conversation that we need. We need specialization. There is no doubt about that."
Palm adds that he expects the specialization trend to continue for dealerships, to try and keep pace with precision technology progress and also the product support expectations of customers. Read more about how dealers are adapting to and preparing for generational transition on farm operations in Farm Equipment's September Sourcebook issue. 
It's earnings season and several farm equipment manufacturers and dealership groups have posted second quarter results. Most reported a drop off in business levels and all were impacted to some degree by the COVID-19 outbreak.
AGCO Sales Down 17%
AGCO posted net sales of slightly over $2 billion during the second quarter of 2020, which was down 17% vs. the same period a year earlier. Net sales for the first 6 months of 2020 were about $4 billion, a drop of nearly 11% compared to the same period in 2019.
On a constant currency basis, regionally, sales were down in three of four of the company's major selling areas: Europe/Middle East down 23%; North America down 10%; South America up 21%; Asia/Pacific/Africa down 8%. Regional operating margins were: EME 8.1%; North America 11.6%; South America 3.1%; APA 9.5%.
For the remainder of the year, the company expects lower retail industry demand across each of its 3 major regions compared to last year and is projecting its North American high-horsepower and mid-range tractor sales to be down approximately 10% in 2020 vs.2019.
CNH Industrial Ag Sales Fall 18%
Sales of CNH Industrial farm machinery — including Case IH and New Holland brands — declined 18% in the second quarter of the year to $2.5 billion vs. $3.1 billion a year earlier. Ag equipment sales during the first half of the year were down over 14% to $4.8 billion from $5.6 billion in the first 6 months of 2019.
Responding to fluctuating demand for its equipment, the company reduced production of tractors by 49% and combines by 42% in the second quarter of 2020 compared to the same period in 2019.
As a result, the company said that its second quarter worldwide tractor inventories were down 41%, while dealer inventories declined 16%. The company's combine inventories and dealer inventories were down 48% and 16%, respectively vs. the second quarter of 2019.
CNH Industrial said it expects North American sales of tractors in the 0-140 horsepower to be up 5% and over 140 horsepower to be down 10% for the year. Combine sales in the U.S. and Canada are projected to fall about 10% vs. 2019.
Kubota Revenue Down 8.9% in 1H20
Kubota reported for the first half of 2020, both revenue and profit declined, citing impact from the ongoing COVID-19 pandemic.
For the first half of the year, Kubota reported revenue of $8.4 billion, down 9% vs. the first half of 2019. Domestic revenue decreased by 6.4% year-over-year to $2.7 billion, while overseas revenue was down 10% to $5.6 billion. Operating profit was down $770 million, a decline of over 26%.
Year-to-date revenue in the Farm & Industrial Machinery segment decreased by 10% year-over-year to nearly $7 billion. Domestic revenue in the segment was down 9% year-over-year to $1.4 billion. Overseas revenue came in at $5.4 billion, a year-over-year decline of 10.5%.
The company said North American wholesales of construction machinery and tractors declined in part due to suspended manufacturing caused by the spread of COVID‐19.
Buhler 3Q20 Revenues Up 19.5%
Buhler Industries, the manufacturer of the Versatile and Farm King brands of ag equipment, reported its third quarter revenues were up more than 19% to nearly C$77 million. Revenue for the first 9 months of 2020 was C$185.7 million, up C$6.1 million from 2019.
In the U.S. market sales over the first 9 months increased 37% compared to the prior year. Sales to Canada and Eastern Europe remain below historical levels, while the overseas market has seen an improvement over the prior year.
RME Sees Strong Used Unit Sales
Rocky Mountain Dealerships, Case IH's largest Canadian dealership, posted a 10% uptick in overall sales during the second quarter of 2020. The gain was attributed to unusually strong sales of used equipment and solid product support revenues.
Used machinery sales increased by 43% during the period, increasing to $93 million from $65 million during the second quarter of 2019. Parts sales grew by 6% and service revenues by 3% in the second quarter.
Rocky Mountain's focus on used inventories drove total inventory down $115 million, or by nearly 21% year-over-year.
Meanwhile new equipment turnover fell by 12%, from nearly $86 million a year ago to $75 million in the most recent reporting period.
With used equipment sales contributing more to the sales mix, RME's gross margins of 13.5% were down from 15.3% in the second quarter 2019.
A Record Setting Year for Crop Yields?
Kansas-based analytics firm, Main Street Data, is predicting record-setting 2020 corn yields of 183.8 bushels per acre and 51.4 bushels per acre of soybeans. According to the company, the most significant contributing factor to achieving this bumper crop is optimal weather conditions experienced through much of the Corn Belt.  
A year ago, Main Street Data forecasts, made at about this time of the year, were within one-tenth of a bushel of the USDA corn final result and within three-tenths of a bushel from the USDA's soybean final result. 
We had the opportunity to speak with Bob McClure, chief data scientist for the firm to discuss their 2020 projections and the methodology for calculating crop yields.
Mainstream data is a national yield forecast is at one 83.8 for corn and 51.4 for soybeans. Our yield forecasting model is whether by crop stage two,  and approach the yield forecast responds to changes in the weather forecast. And we believe this approach is superior to an NDI forecast in DBI.

It doesn't work very well in high yield years. Four of the top producing States, uh, we'll have record yield deals this year for corn, Iowa, Indiana, Minnesota, and South Dakota. Our model is a bottoms up approach. So we calculate yield at the field level. We roll that up to the County. Then we roll that up to the state. We roll that up to the national.

So basically a bottoms up approach, where the yield impact is known at every level. We also have four record deals for soybeans in Arkansas, Indiana, Nebraska, and Ohio.

We expect the USDA to raise their yield to 180+. We think the report will be bearish on prices, or there is a probability that the USDA will also raise the planted acres for corn, both are bearish events.
USDA issued its World Agricultural Supply Demand Estimates on August 12.
In its report, the USDA forecasted the U.S. average corn yield at 181.3 bushels per acre, up compared to its previous estimate of 178.5 bushels per acre.
For soybeans, the U.S. 2020 average yield estimate is projected to be 53.3 bushels per acre  vs. USDA's July estimate of 49.8 bushels per acre.