The latest episode of On the Record is now available! In this week's program, we look at how the first 6 months of 2020 fare in farm equipment sales compared to the 2016-19 average. In the Technology Corner, Jack Zemlicka discusses the idea of dealers selling strategic planning as a service. Also in this episode: small ag equipment sales make gains amid stay at home orders from COVID-19, European dealer sentiment improves and Art's Way's ag sales decline during 2Q.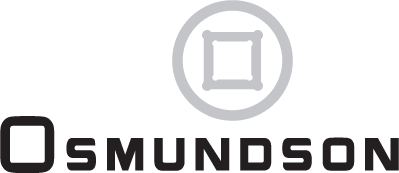 On the Record is brought to you by Osumundson.
From our made in America steel to our made in America process, we are proud to stamp Made in the USA on every part we manufacture. Osmundson blades use a boron based steel grade exclusively designed for quality, durability and impact resistance throughout the life of the part. Each raw element and steel chemistry is carefully measured, analyzed and calculated to ensure consistency 100% of the time. We use United States steel, which sets the standard for quality, performance and innovation that the rest of the world continues to follow. Our blades are put to the test in every field condition in every continent of the world. Our vast variety of sizes, shapes and thicknesses meet and exceed the specific needs of each end user. The Osmundson blade is committed to manufacturing with strength, pride and innovation. Visit www.osmundson.com.
On the Record is now available as a podcast! We encourage you to subscribe in iTunes, the Google Play Store, Soundcloud, Stitcher Radio and TuneIn Radio. Or if you have another app you use for listening to podcasts, let us know and we'll make an effort to get it listed there as well.
We're interested in getting your feedback. Please feel free to send along any suggestions or story ideas. You can send comments to kschmidt@lessitermedia.com.
U.S. Large Tractor Sales Up 3.4% YTD
Through the first 6 months of the year, overall sales of farm tractors and combines have held up fairly well in the U.S. but not so much for Canadian equipment dealers.
Year-to-date sales of compact tractors for both the U.S. and Canada were at levels seldom, if ever, seen in the past: U.S. up 37.3%, Canada up 42.1%. Otherwise, U.S. sales of mid-range equipment remained solid in June: U.S. up 27.5%, Canada up 19.7%.
Larger farm equipment in the U.S. stayed positive in June at +3.4%. Canadian sales of large tractors in June fell again at –20.2%. Combine sales were up in both countries.
Between 2016-19, U.S. average annual sales of row-crop tractors have averaged about 8,800 units for the first half of the year vs. 8,300 for the first 6 months of 2020. In Canada, the average from 2016-19 for row-crop tractor sales during the first half of the year was just under 1,800 units. Through June, Canada is at 1,200 row-crop tractor unit sales.
U.S. combine unit sales averaged 1,800 units between 2016-19. Through the first 6 months of this year, 2,100 combines have been sold in the U.S. In Canada, the 6 month average for 2016-19 is 735 units. During the first half of 2020, Canadian dealers have retailed 470 units.
Dealers on the Move
This week's Dealer on the Move is Ziegler Cat. The AGCO dealer opened a new facility in Willmar, Minn. The two-story facility features a retail showroom, a 25,000 square foot shop, warehouses, offices, and a 7,800 square foot cold-storage building. The shops include two bridge cranes, lube systems, a hose bench and a wash bay. An on-site Cat solar array will provide clean, cost-effective, renewable electricity to the new facility.
Selling Strategic Planning as a Service
Successfully selling precision farming services is an annual objective for many farm equipment dealerships. Getting farm customers to pay for software updates, in-field support and hardware installations is a challenge.
But what about connecting customers' ag tech and equipment investments with a long-term business plan for their farm operation? With generational transitions taking place or forthcoming on many farms, the role dealerships play in the decision-making process is also changing.
One potential opportunity on the horizon could be selling customers strategic planning services, says Arlin Sorensen, founder and CEO of HTS Ag, an independent precision dealership in Harlan, Iowa.
Sorensen, who started out in the IT industry, suggests that in the future, dealers could model their service offerings to provide comprehensive business guidance rooted in the relationships they have with customers. This evolution has taken shape in the IT industry, with service providers selling strategic planning services to complement software and hardware sales.
"What we're going to see over the course of the next years is, as operations become larger and more complicated, they're going to be coming to us for more consulting advice, around strategic planning and some of those kinds of things. It's what we've seen on the IT side as we grew there. As people got mature as they had their benchmarking figured out, then they were looking for, 'OK, now that I have this information, what do I do with it to really move the needle in my company?' That's where we got involved with doing a lot of strategic planning, coaching, and some of those kinds of things. I think we'll see that come into the farm space as well because the stakes are getting higher and higher every year."
Sorensen adds that the next generation of farmers are already far more data-driven in their decision making. As they look to leverage data to improve farm profitability, they will also be more proactive in developing a long-term business plan, which will provide an opportunity for innovative precision farming dealers.
Small Ag Sees Increase in Demand
According to a survey from investment bank Stifel, North American dealers of small ag equipment had notable sales growth in the second quarter. Survey results pointed to small ag inventory shortages driven by a new demand from "gardening/hobbyist activity amid COVID-19." As one surveyed dealer of small Massey Ferguson equipment put it, "[We had a] surprisingly strong first half — people at home working gardening was the reason. Strong economy otherwise. Not selling much to pro farmers — just weekend warriors."
Small ag dealers saw a 6.5% sales increase in the second quarter of 2020, compared to a 0.1% increase from large ag dealers. Small ag dealers also expect a 4.7% increase in next 12-month sales, in addition to 60% of them see their new equipment inventory as "too low." According to the report, "there is potential for a small ag restock in the 2H20 following the significant destock in the 1H20 (particularly 2Q20)."
Commentary from small ag dealers reflected their positive attitudes. As one New Holland dealer said, "If inventory is available & interest rates stay low, sales should be good for the rest of the year." 
European Dealer Sentiment Close to Pre-COVID Levels
According to the European Agricultural Machinery Assn., European dealer sentiment has bounced back in the last 3 months, almost reaching pre-COVID-19 levels.
The July update to the association's Business Climate Index shows a reading of –20, up from –47 in the previous month and the April reading of –66. This put dealer sentiment just above the index's –22 reading back in October 2019, before the. COVID-19 pandemic took hold in Europe.
While the rise in sentiment in the last month was mainly due to dealers' improving future expectations, the latest update showed current business expectations are also improving. This is mainly driven by fewer negative responses from participants in France and Italy. Dealer expectations improved across all segments, except for harvesting equipment and components, where ratings are still below average.
Additionally, market expectations of survey participants have improved for nearly all European countries. Results show further positive signs are now coming from key markets in France and Italy, where dealers are reporting solid incoming orders and below-average new equipment inventories.
Art's Way's 2Q Ag Sales Drop 15.6%
Art's Way reported its second quarter results on July 9. During the reporting period, sales were $5.4 million, down 5.2% compared to the second quarter of 2019. For the first half of the year, sales were $10.5 million, up 6.1% over the first half of last year.
Ag product segment sales were down 15.6% year-over-year to $3.1 million for the second quarter. For the first half of 2020, ag segment sales were $6 million, down 3.6% vs. the first half of 2019.
Art's Way had finished off the first quarter of 2020 with ag sales up 13.1%, but the company notes the second quarter included new challenges, most of which were driven by the COVID-19 pandemic.
The company saw a $1.4 million increase in sales for the 6 months ending May 31, 2020, for dump boxes, manure spreaders and service parts. But, the largest decrease for the 6 month period compared to 2019 was for UHC reels.