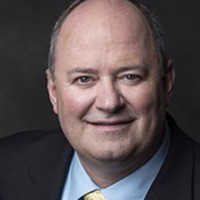 Tom Welke comes to Agrisolutions with vast experience in the sector, as the former leader of the GSI Group, the world's leading provider of grain handling, seed processing and protein production solutions, that has been part of AGCO Corporation since 2011. Tom will be based in Rock Island, Ill.
 "I am excited to join Agrisolutions and to help capitalize on the tremendous opportunities that exist to make the business bigger, stronger and even more customer-focused," said Tom. "Today, Agrisolutions is a very robust business with enormous growth potential in a critical sector of the world's economy."  
"Tom is a great addition to our Venanpri Group and will help us to accelerate our global business growth ambitions, as we deliver world class solutions to our customers under all our well recognized brands" said Alfonso Escudero, Executive Chairman of the Venanpri Group.
Agrisolutions is a key manufacturer of farm equipment around the world, including Ingersoll and Trinity. Agrisolutions has manufacturing plants in the U.S., Canada, Spain, Brazil, India, and Denmark.