The latest episode of On the Record is now available! In this week's program, we have a preview of Ag Equipment Intelligence's annual Dealer Business Outlook & Trends survey, which shows early equipment orders are up for 2021. In the Technology Corner, Jack Zemlicka shares what dealers say their best bests for growing precision revenues in the next 3 years are. Also in this episode, a look at how high horsepower tractor sales correlate with cash receipts and the potential for an uptick in tractor demand, as well a look at how year to date equipment sales compare to the 5 year average.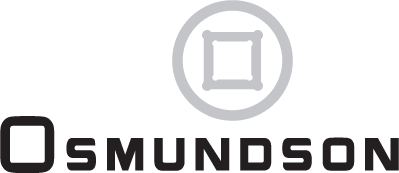 On the Record is brought to you by Osumundson.
From our made in America steel to our made in America process, we are proud to stamp Made in the USA on every part we manufacture. Osmundson blades use a boron based steel grade exclusively designed for quality, durability and impact resistance throughout the life of the part. Each raw element and steel chemistry is carefully measured, analyzed and calculated to ensure consistency 100% of the time. We use United States steel, which sets the standard for quality, performance and innovation that the rest of the world continues to follow. Our blades are put to the test in every field condition in every continent of the world. Our vast variety of sizes, shapes and thicknesses meet and exceed the specific needs of each end user. The Osmundson blade is committed to manufacturing with strength, pride and innovation. Visit www.osmundson.com.
On the Record is now available as a podcast! We encourage you to subscribe in iTunes, the Google Play Store, Soundcloud, Stitcher Radio and TuneIn Radio. Or if you have another app you use for listening to podcasts, let us know and we'll make an effort to get it listed there as well.
We're interested in getting your feedback. Please feel free to send along any suggestions or story ideas. You can send comments to kschmidt@lessitermedia.com.
Early Equipment Orders Up for 2021
The aging of the North American fleet of farm machinery along with an improving outlook for farm income is boosting early ag orders for 2021. According to results of the Ag Equipment Intelligence's annual Dealer Business Outlook & Trends survey, nearly one-third of dealers are reporting that early orders for new products are up compared to a year ago when 21% of dealers reported increased presold equipment levels.
The percentage of dealers reporting lower levels of early orders was down compared to the previous year. For 2021, about 28% of dealers said their level of equipment bookings declined vs. a year ago when more than 36% said their early order of equipment had decline compared with the previous year.
Along with the positive trends in presold bookings, dealers also reported that their gross margins on equipment, parts and service in the past year also improved.
Slightly over one-half of dealers reported that margins on new and used equipment increased in 2020 vs. 2019. This compares with 45% of dealers who said gross margins increased in 2019 vs. 2018 and 49% who reported their used equipment margins were up in 2019.
Even more dealers saw margins in parts and service improve in 2020. Some 68% of dealers noted an increase in gross margins on parts compared with 61% in 2019. There was also an uptick in margins on service for 70% of dealers, which is up from 67% in the previous year.
The full report will be available in October.
Dealers on the Move
This week's Dealers on the Move include James River Equipment, Torgerson's, Cervus Equipment and Tellus Equipment Solutions.
John Deere dealer James River Equipment has acquired Harvest Equipment Center's single location in Lewisburg, W.V. This will be the dealership's first location in West Virginia and its 29th ag and turf location.
Torgerson's has acquired Zerbe Brothers, a single-store, full line New Holland dealership. This will bring Torgerson's to 10 locations in Montana.
Cervus Equipment, the largest John Deere dealership group in western Canada, has signed an agreement for the acquisition of the Australian John Deere dealership owned by J.B. Scott, with an anticipated settlement date of Sept. 30, 2020. J.B. Scott currently operates its John Deere dealership in North Geelong, Victoria, Australia. This will be Cervus Equipment's seventh location in Australia.
Tellus Equipment Solutions, a company formed specifically to become an authorized John Deere agriculture and turf dealer, has closed on the acquisition of Ag-Pro Texas. The acquisition includes all of Ag-Pro Texas' 21 dealership locations in central and south Texas. The acquisition leaves Ag-Pro with 71 locations.
Forecasting the 3-Year Precision Picture
We recently shared some perspective in this segment on what the dealership of 2030 could look like, with a major emphasis on precision technologies like robotics and hyper-specialized services.
 But what are dealers forecasting as their best bets for growing precision revenue in the next 3 years? Results of the eighth annual Precision Farming Dealer benchmark study — with contributions from dozens of farm equipment dealers, input retailers and independent precision companies — trend toward hardware-driven revenue.
The 2020 data — collected during the first and second quarters — showed several shifts in dealers' expectations for their future revenue. Topping the list of revenue sources considered essential for growth was application technology hardware, reversing its 3-year downward trend.
Just over half of survey respondents considered this an important source of revenue growth in the next 3 years, compared to 34% feeling the same in the 2019 study, when it ranked seventh.
Signal subscriptions jumped up to fourth in this year's study from coming in at sixth in 2019. This came along with a moderate increase in dealers considering it an essential part of revenue growth, from 34% in 2019 to 48% in 2020.
Farm data management was displaced from the top slot in the 2020 survey, dropping to sixth place. Some 35% of respondents considered it an essential revenue source in the next 3 years, down from 52% in the 2019 study and 51% in the 2018 study. 
GPS and guidance systems retained its second place slot at 48% of respondents considering it essential for revenue growth, up slightly from 44% taking the same position in last year's study.
Planter control systems had a similar experience, holding the third-place spot with 48% considering it essential, up from 42% in 2019.
You can find the complete 2020 benchmark study report and analysis in the Summer issue of Precision Farming Dealer and extended coverage of past studies at PrecisionFarmingDealer.com.
Large Tractor Demand Up in 2021?
Historically, the sale of high horsepower tractors has closely followed the value of production of corn, soybean and wheat in the U.S. USDA's August crop showed cash receipts proxy forecast up 5% year-over-year vs. up 6% year-over-year last month. Corn cash receipts are forecast down 3% while soybean cash receipts are forecast up 22%. Wheat cash receipts are forecast down 6%.
Adam Uhlman, senior analyst and partner with Cleveland Research Co., says there are a few factors that have helped improve the outlook for both cash receipts and high horsepower tractor sales.
"Over the past 2 crop years, a decline in grain production and reduction in pricing received has led to an 11% drop in cash grain receipts and a modest decline in large tractor sales. This year has planted acres have expanded about 5% from last year as weather was cooperative and more supportive of planting, but trade tensions and market disruptions from Coronavirus globally has weighed on major grain pricing."

"Since early August, we've seen a strong recovery in corn and soybean prices damaged from this summer's derecho wind storm has reduced the supply outlook while demand for ethanol has recovered and the export outlook is more favorable as Chinese consumption has picked up. Soybean prices have recovered from the low $8 per bushel range seen in early May to above $10 per bushel, while corn prices have bounced from the low $3 range to $3.70 per bushel recently."

"This is nearing the low end of the sweet spot of $3.75 to $4.25 per bushel for corn that dealers have told us has typically stimulated demand for new equipment. Should these prices hold in the medium term, we could potentially see the value of grain production expand by over 20% this year and recovered to the highest level in over 5 years, helping support a potential double-digit recovery in large tractor demand in 2021 after 5 years of trough market conditions."
YTD Equipment Sales Steady vs. 5 year Average
North American large ag sales were down 2.2% year-over-year in August following a 10% increase in July, according to the Assn. of Equipment Manufacturers. However, when you look at the year-to-date sales compared to the 5-year average, nearly every category is at or above the trend line.
For the first 8 months of the year, North American combine unit sales are at 4,000 which is above the 5-year trend of 3,500 units sold. At 1,800 units, 4WD tractors are down year-to-date from 2019 and are just below the 5-year average of 1,900 units.
Compact and utility tractors continue to be strong segments for equipment sales. Through August, 46,800 40-100 horsepower tractors have been sold in North America, about 10% higher than the 5-year average of 42,500. Compact tractor sales have been the strongest, and year-to-date are 42% higher than the 5-year average of 105,000.
High horsepower tractors are the only segment that is below the 5-year trend line. Through August, 12,800 high horsepower tractors had been sold in North America. That's nearly 14% below the average of 14,800 units.