The latest episode of On the Record is now available! In this week's program we discuss Deere & Co.'s and Titan Machinery's latest earnings reports. In the Technology Corner Jack Zemlicka shares some ideas on what the dealership of the future will include. Also in this issue: AGCO's plans for its Fendt dealer network, an update on used equipment retail prices and what the Kansas City Federal Reserve Bank is saying about farm loan repayments.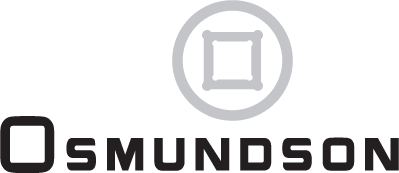 On the Record is brought to you by Osumundson.
From our made in America steel to our made in America process, we are proud to stamp Made in the USA on every part we manufacture. Osmundson blades use a boron based steel grade exclusively designed for quality, durability and impact resistance throughout the life of the part. Each raw element and steel chemistry is carefully measured, analyzed and calculated to ensure consistency 100% of the time. We use United States steel, which sets the standard for quality, performance and innovation that the rest of the world continues to follow. Our blades are put to the test in every field condition in every continent of the world. Our vast variety of sizes, shapes and thicknesses meet and exceed the specific needs of each end user. The Osmundson blade is committed to manufacturing with strength, pride and innovation. Visit www.osmundson.com.
On the Record is now available as a podcast! We encourage you to subscribe in iTunes, the Google Play Store, Soundcloud, Stitcher Radio and TuneIn Radio. Or if you have another app you use for listening to podcasts, let us know and we'll make an effort to get it listed there as well.
We're interested in getting your feedback. Please feel free to send along any suggestions or story ideas. You can send comments to kschmidt@lessitermedia.com.
Propping Up Farm Profits
If forecasts from USDA economists are on the mark, 2020 U.S. farm income will hit a 7 year high on the strength of government aid aimed at reducing the impact of the COVID-19 pandemic, along with a 2.1% drop in total production expenses.
While 2020 cash receipts are expected to decline my more than 4%, net farm income is forecast to increase $18.3 billion — up nearly 22% from 2019 — to nearly $103 billion in the current cropping year.
Federal government direct farm payments are forecast to be up by nearly $15 billion this year and surpass $37 billion in total, which makes them the highest on record. The anticipated increase in federal support in 2020 is more than three times higher than direct government payments 10 years ago. In 2011, direct payments to farmers were about 10.4 billion in nominal dollars.
According to estimates, federal payments this year could account for more than one-third of net farm income. This would be the highest percentage since they reached 41% in 2001.
Improved farm profitability is expected to help maintain the equipment replacement cycle that dealers and manufacturers have experienced in recent years.
Farmer Sentiment on the Rise
Forecasts for improving farm profitability may be contributing to improving farmer sentiment. Purdue University's latest Ag Economy Barometer shows farmer sentiment improved significantly in August, which was up 26 points to 144. The Index of Current Conditions rose 13 points to 124 in August, and the Index of Future Expectations was up 33 points to 154. All three of these readings were the highest since February 2020 when record highs were recorded before dropping due to the pandemic.
The Farm Capital Investment Index rose 5 points compared to a month earlier to a reading of 65 which, like the other indices, was the most positive reading since February. When asked specifically about plans to purchase farm machinery in the upcoming year, 48% of farmers in August said they plan to reduce their purchases this year. It is worth noting that while 48% is a high percentage of farmers who plan to hold back on machinery purchases, this percentage has been declining since reaching a peak of 65% in May.
Virtual Value of Precision Problem-Solving
Tapping into external precision expertise can provide efficient and effective avenues to improve customer service for farm equipment dealerships. But the chaotic schedules of precision managers don't always allow for coordinated sessions, especially nowadays.
Heading into fall harvest in many areas, the ability to connect and collaborate with precision specialists beyond a dealership's immediate geographic area can provide valuable insight on product performance, troubleshooting tips or software glitches.
In 2018, a group of nearly a dozen John Deere precision farming managers, began communicating via text message to assist each other with proactively diagnosing in-field problems or trading insight on new products or services.
The group dynamic has provided an experienced support network of precision managers, who are able to innovate beyond the operator's manual and creatively find a solution, says group member Karl Huebner, Integrated Solutions Manager with Hutson Inc., a 13-store Deere dealership serving Kentucky, Tennessee and Indiana.
"For me, what it comes down to is there is a certain group of people within each dealership that just know the machine. They are the consultants of that company and let's be honest, at times, we don't know the answer. We're learning something new every day. 

"Some of our businesses have a higher degree of adoption for precision than others — whether it's further along with planters or manure spreaders. So we're incredibly diverse in that aspect. But whenever I hit the group text, I'm talking to the best of the best in that organization on that product. And most likely they're going to get me pretty close to headed in the direction I need to be…That's hard to find because in the AMS world, John Deere doesn't always have the answer. There is going to be some brainstorming, and when I do it with a group of people that are experts, it makes me much more efficient in my role."
You can hear more from Huebner and other members of the precision peer group who will be part of a moderated panel presentation during the 2021 Precision Farming Dealer Summit, Jan. 11-12.
Dealers on the Move
This week's Dealer on the Move is Mazergroup, a New Holland dealer group based in Brandon, Man. The dealership acquired 3 store locations in Saskatchewan, bringing the dealership's total locations to 19 with 14 in Manitoba and 5 in Saskatchewan.
Ag Loan Repayment Holds Steady
Despite falling farm incomes, the second quarter survey of agricultural lenders in the Ninth District represented by the Minneapolis Federal Reserve Bank reports the rate of repayment on agricultural loans held steady among most lenders, as did loan renewals.
Nearly two-thirds of lenders surveyed said loan repayment rates were unchanged, while nearly all of the remainder reported a decline in repayments. A slight majority of lenders reported no change in the number of loan renewals or extensions, while 47% said renewal activity increased. According to Joe Mahon, director of outreach for the Federal Reserve Bank of Minneapolis, these results stand in contrast to other recent quarterly surveys in which most lenders reported decreased loan repayment.
At the same time, ag lenders in the region reported that farm incomes fell during the second quarter of 2020. Spending on capital equipment and farm household purchase also dropped. Falling incomes pushed the rate of loan repayment down slightly, while renewals and extensions increased overall.
In spite of lower incomes, one Wisconsin banker remarked: "Most farm customers [are] coping with low prices better than expected." Several survey respondents said federal aid programs and low interest rates have taken some stress off agricultural producers.
Used Inventory 'Too Low' for First Time in 8 Years
According to Ag Equipment Intelligence's August 2020 Dealer Sentiments report, surveyed dealers say their used equipment inventories are shrinking.
A net 6% of dealers reported their used equipment inventories were "too low" in July compared to a net 4% reporting used inventories "too high" in the previous month. This is the first time dealers have reported their used inventories "too low" since June 2012.
Commentary from dealers shed light on what reduced used inventory meant for their business. One dealer from the Lake States said decreased used inventory allows him to get more aggressive with new deals going into 2021. Another Lake States dealer reported seeing farmers who usually buy new equipment considering late model used units instead.
However, not all used equipment inventories saw declines. A net 41% of dealers reported their used combine inventories "too high" in July, up from a net 40% reporting them "too high" in the previous month. Used high horsepower tractor inventories posted a net 0% change in July, compared to a net 7% of dealers reporting them "too low" in the previous month.
Used equipment pricing was down 1% in July compared to down 2% in the previous month. Used large tractor pricing was flat year-over-year after being down 3% in the previous month. Used combine pricing was down 3% in July vs. down 5% in the previous month.
New Fertilizer Bar Producer Also Eyeing Tillage Segment
Last week, Ag Equipment Intelligence caught up with another new shortline manufacturer now ready to come to market this year. Farmada is owned and operated by former Great Plains executive Daniel Rauchholz, the son-in-law of Great Plains founder Roy Applequist.
With a team made up of former Great Plains staff, including Mike McClure who was head of engineering for 3 decades, Farmada, based out of Assaria, Kan., is offering a wide range of anhydrous ammonia fertilizer toolbars with 15-26 row configurations. Farmada's products are being built by Grain Belt Supply, based in Salina, Kan.
Very shortly, the company will be entering the tillage business.
 "... about the year 2000, you know, that just, there's more and more weeds that are becoming resistant. So, it's becoming more and more of a problem now for farmers in the long term. And it's probably going to continue being a problem. Making sure they get the weeds killed and, and finding a tillage routine that works. And, you know, the chemicals keep having to get more and more sophisticated or you'd have to keep coming up with more new chemicals because of the resistance. I have a belief that tillage is going to have a Renaissance or come back because of the chemical resistance issue."
Rauchholz would not officially say, however, what segment of tillage the company will mark its entrance in, only that it was an area he had always wanted to pursue. The tillage tools are being tested this fall with intent for an early winter release.
Rauchholz's new company is seeking dealers now to handle the new line of programs, and has distributor representation in Illinois and Missouri, with Falcon and Hood & Company, respectively.