The latest episode of On the Record is now available! In this week's program we discuss Deere & Co.'s and Titan Machinery's latest earnings reports. In the Technology Corner Jack Zemlicka shares some ideas on what the dealership of the future will include. Also in this issue: AGCO's plans for its Fendt dealer network, an update on used equipment retail prices and what the Kansas City Federal Reserve Bank is saying about farm loan repayments.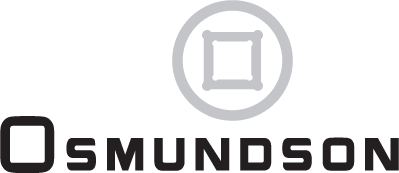 On the Record is brought to you by Osumundson.
From our made in America steel to our made in America process, we are proud to stamp Made in the USA on every part we manufacture. Osmundson blades use a boron based steel grade exclusively designed for quality, durability and impact resistance throughout the life of the part. Each raw element and steel chemistry is carefully measured, analyzed and calculated to ensure consistency 100% of the time. We use United States steel, which sets the standard for quality, performance and innovation that the rest of the world continues to follow. Our blades are put to the test in every field condition in every continent of the world. Our vast variety of sizes, shapes and thicknesses meet and exceed the specific needs of each end user. The Osmundson blade is committed to manufacturing with strength, pride and innovation. Visit www.osmundson.com.
On the Record is now available as a podcast! We encourage you to subscribe in iTunes, the Google Play Store, Soundcloud, Stitcher Radio and TuneIn Radio. Or if you have another app you use for listening to podcasts, let us know and we'll make an effort to get it listed there as well.
We're interested in getting your feedback. Please feel free to send along any suggestions or story ideas. You can send comments to kschmidt@lessitermedia.com.
Deere's Ag Sales Slip; More Cuts Coming
While Deere & Co. reported lower net sales and revenues during its fiscal third quarter ended August 2, 2020, industry analysts say the company's results exceeded their expectations.
Overall, the company's net sales and revenues were down 11% year-over-year. Farm machinery sales declined only 5%, the best showing of all the major ag equipment manufacturers for the most recent reporting period. Deere's operating profit for all equipment sales was up 16% and Ag & Turf segment produced operating profits that were up 54% during the quarter.
Industry sales of agricultural equipment are expected to be down 5-10% from last year for the U.S. and Canada. Deere sales of turf and utility equipment in the U.S. and Canada are expected to be down about 5% for 2020.
The agricultural equipment maker said it expects to earn about $2.25 billion in 2020, up from an earlier estimate of $2 billion.
Brooke Sutherland, opinion columnist for Bloomberg, said, "The boosted profit outlook doesn't just come from a market demand recovery; one reason Deere thinks its financial statements can weather the crisis better than expected is because it's expanding workforce reductions."
The company announced broad employee-separation programs that will be completed during the fourth quarter in support of its strategy to create a leaner, more agile organization. It said the programs' total pretax expense included in the forecast is about $175 million with estimated annual savings of $175 million.
Dealers on the Move
This week's Dealers on the Move include Koenig Equipment, Cazenovia Equipment, Floyd's Truck Center and GJ's Farm Equipment.
John Deere dealership group Koenig Equipment broke ground on a new facility in Franklin, Ind. CEO Aaron Koenig described the project as the single largest capital investment in the dealership's 116 year history.  The 25,000 square foot facility will replace the existing Franklin store and is expected to open in March 2021.
John Deere dealer Cazenovia Equipment will be opening a new location in Fulton, N.Y., in early fall 2020. The new location is the result of merging the Sandy Creek and Watertown locations.
Floyd's Truck Center, a 9-store heavy truck dealership, announced plans to add a Kubota dealership to its existing truck shop facility in Fort Pierre, S.D. Floyd's operates another Kubota dealership in Belgrade, Mont.
Claas dealership GJ's Farm Equipment announced it is changing the name of its southwest Ontario location to GJ's Harvest Center Inc. The dealership will also add an additional 7,500 square feet to the current facility.
Looking at the Dealer of 2030
Forecasting how farm equipment dealerships will operate in 10 years allows for a combination of creative and critical outlook. With ongoing generational transition on many U.S. farms, relationships between customer and dealers are evolving.
Thinking about the dealership of 2030, it will be driven by solutions and customer success, says Jim Henderson, with Exemplary Innovations and the Machinery Advisors Consortium.
He suggests the focus will change from "equipment-centric" to "case-centric" in terms of how dealerships will re-think and re-allocate staff to provide success-based solutions to customers.
To make the transition, Henderson says
"…The precision group will become the entire dealership. A goal will be for customers to be trained on how to operate digitally and it will be assumed that internal dealership staff does so … A new department, legacy equipment, will form as customers and staff do not want to jump onto that smart equipment bandwagon. Owners who succeed will understand the investment, cashflow and returns on solutions and success. Some dealerships will have developers and data analysts on staff; others will outsource that under their brand…"
Henderson adds that a key change will be the addition of the customer success specialist within dealerships, who will serve as service advisors. But instead of focusing on dispatching service, they will be focused on understanding the customer's goals, communicating those goals to the dealership team and providing data to show how the dealership is helping the farm achieve their goals.
Titan Machinery Ag Sales Rise
Titan Machinery, Case IH's largest dealer of farm equipment, reported consolidated revenues fell 3.7% for the period ended July 31,2020, but year-over-year sales from its agriculture segment increased by 2% for the quarter.
Total revenue for the second quarter of the company's fiscal year were $304 million vs. $315 million a year ago. Net income was $6.4 million compared to net income of $5.5 million for the second quarter of last year.
Titan's Agriculture Segment produced revenue for the second quarter of $169 million, compared to $166 million last year. The company said the increase in revenue was driven by on-going momentum in parts and service business. Overall, parts sales were up over 6% and service revenues were up nearly 8% during the quarter.
For the first 6 months of its fiscal year, the company's Ag Segment revenues were $363 million compared to $320 million for the same period last year.
Titan expects it agricultural segment revenues for the remainder of its fiscal year to be flat to up 5%.
AGCO Expands Fendt Network
As AGCO expands its Fendt product line in North America — introducing 5 new machines earlier this month — it is also focusing on growing and developing its Fendt dealer network.
To date, there are over 200 Fendt dealer locations in North America, up 80 locations since AGCO started focusing on growing the brand in 2018. While the company didn't disclose its intended number of total dealers, Bill Hurley, vice president of aftersales, customer support and distribution development, says AGCO's goal is to have a minimum of 95% of the total industry covered in North America.
Fendt contracts are location specific, Hurley says. So, a multi-store dealer may not have the contract at all of its locations.
He says there are 3 main requirements dealers need to meet to become Fendt dealers, and those are the capability to do it, the competency to add the brand and the financial ability to carry the line. Hurley says some of the additional investments for the Fendt line include product and sales training and the Fendt experience.
He adds that for dealers to be able to maintain the Fendt experience some fundamentals need to be met, including appropriate staffing, facilities, tools, rolling stock to service customers in the field, training and a robust business plan. In addition to being able to sell the new Fendt equipment, Hurley says the dealers need to be in a position to handle the used business that comes with the new sales.
"We've actually been working with our North American dealer panel for the last 3-5 years on our Fendt launch strategy here in North America. We've gotten input on everything from product development requirements through to timing as well as our dealer expectations and requirements to ensure that we can support and deliver the Fendt experience in North America, such that it is equal to, or above the Fendt value proposition around the world."
AGCO has developed a North American Fendt playbook that they walk each dealer through, ensuring they understand the history of the brand and the value proposition that has been built around the brand. Hurley describes the Fendt experience as the "ultimate premium ownership experience."
Used Combine Retail Prices Up Slightly in July
According to the August Used Equipment Trends report from Iron Solutions, used combine prices rose slightly in July, while prices for used high horsepower tractors continued to decline. Data was compiled from dealer and auction sales reported across North America.
Pricing on 1- to 5-year-old combines rose 0.2% month-over-month in July, the fourth month in a row of price increases. However, pricing still remains below levels seen at the beginning of the year, according to Iron Solutions. The average age of used combines remained at 38 months in July. The report noted that rising prices and a steady age in equipment point to a positive market.
Used high horsepower tractor pricing, on the other hand, was down 0.3% last month, the fourth consecutive month of price decreases in this category. The average age of used high horsepower tractors remained at 37 months. According to the report, the small drop in prices coupled with a steady age in equipment could indicate a flattening of the downward trend.
Used compact and utility tractor pricing continued to rise in July with an increase of 2.6% over June. At the same time, the average age of equipment in this segment dropped to 37 months from 38 months in June. Despite this, the report points out this segment continues to see "strong demand reflected in steadily increasing sales prices."
Farm Loan Repayments Stable
Bankers surveyed by the Federal Reserve Bank of Kansas City say, despite lower farm income and liquidity, loan repayment problems remained stable during the first half of 2020. Although the pace of decline in repayment rates in the second quarter remained similar to the first quarter, bankers expected farm borrowers to have more difficulty making loan payments in the next 3 months.
However, like previous years, only 27% of bankers reported some level of repayment problems and, on average, less than 3% of farm loan applications were denied. Some bankers said that, although they expected some deterioration in coming months, most concerns related to repayment capacity of farm borrowers remained manageable in the second quarter.