We're taking the Technology Corner on the road to FIRA USA 2022, the premier ag robotics and technology forum at the Convention Center in downtown Fresno, California.
the exhibit hall was packed with 48 exhibitors from all over the globe. When you walk in, the first thing that catches your eye is GUSS – the autonomous sprayer for orchards and vineyards.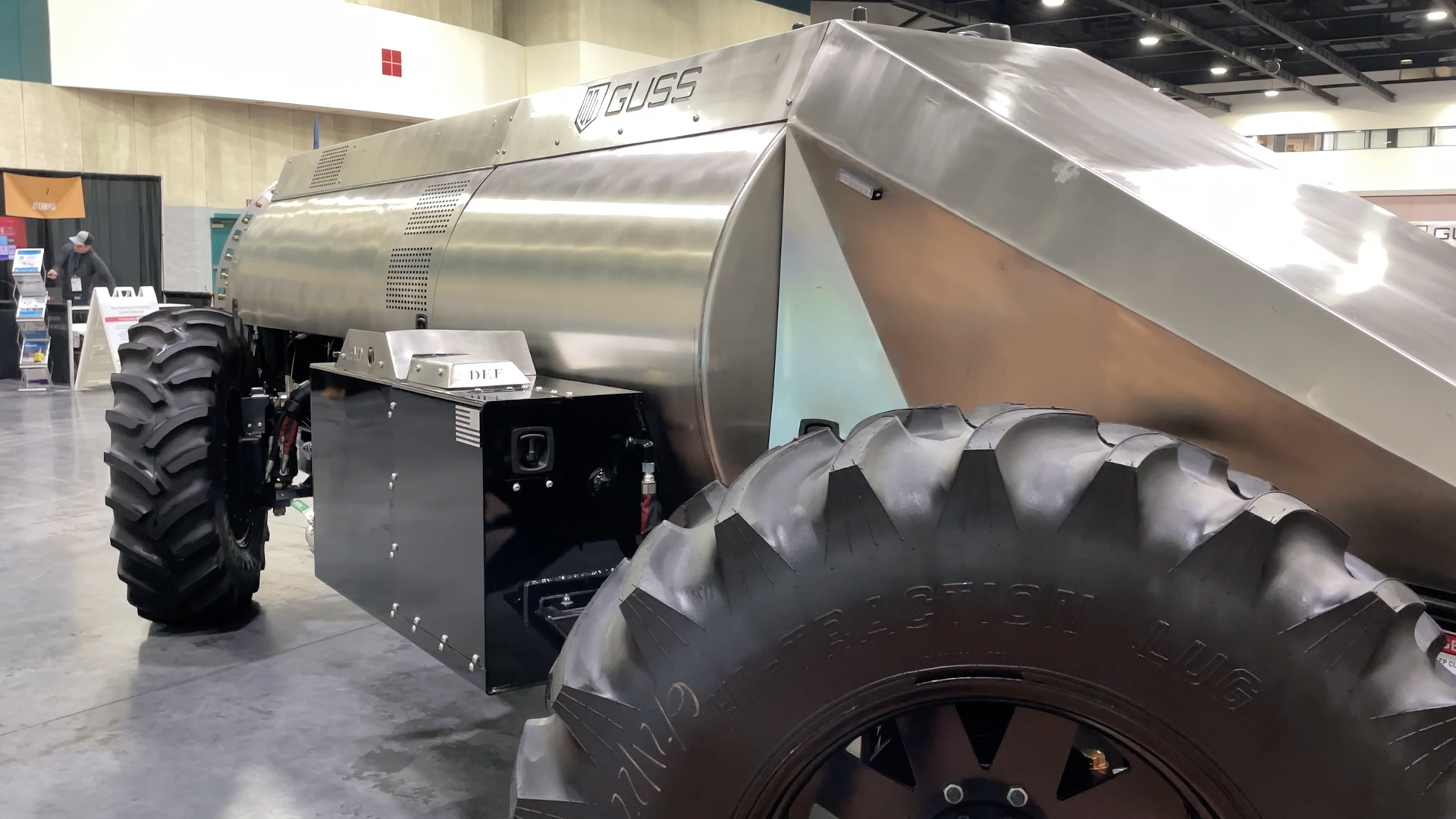 It's been on the market for a couple years now, primarily being sold at John Deere dealers. But as Grower Success Manager Ben Villines tells us, they are hoping to slowly add more dealers to the mix as they continue to expand.
"With as many units as we have out, returning customers and the success rate we've had with dealers, we're just going to keep growing. 5 years from now maybe we'll have 2,000 units out or whatever it happens to be, we'll have an orchard GUSS, we'll have a mini GUSS, our herbicide prototype is going to be here and who knows what we'll have after that.

"Definitely our focus is on the high value crops - nuts, fruits and vineyards. I don't see us branching out into row crops. So, definitely we're going to concentrate on what our bread and butter is. That's where we want to be, where we want to serve growers and that's where the need is."
We'll have more on GUSS and every other robot we saw here in the coming days on PrecisionFarmingDealer.com and the Farm Innovations YouTube channel. We spoke with several companies and got an up-close look at the new technology generating a lot of buzz in the industry.